Thank you Farley for keeping this party going! I don't always make it but I always enjoy those that do.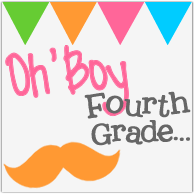 My summer is Currently not going along as I had hoped. I don't want to be a downer, but reality is, this is what my life is like right now.
Listening
to tears and laughter because I have just come from a memorial service for wonderful lady that was not only my friend's mom but a sub in our district. I am on my way tomorrow to another service for a friend that I have known since I was 4. She was an amazing humanitarian and leaves behind a husband, 2 small children and friends and family stunned by the news of her tragic death. Here
is
a link about Toni, the work she did, and how not only will we miss her but the world will as well.
Statement by Administrator Shah on the Death of Foreign Service Officer Antoinette Tomasek
Loving
- I have been hit with 4 deaths in the past 3 months as well as my school closing, not so good news about my mom's cancer and my puppy needing stitches. I am now, more than ever grateful and thankful for the family and friends that mean the world to me.
Thinking
- this summer has been emotionally too much. There are days I just cannot concentrate on anything, days I have no energy to go anywhere or do anything. We are going on vacation soon so I am looking forward to that.
Wanting
- time! When someone passes you always question the amount of time you spent with them. I want a little more time with each person that has passed and I want to make sure I don't waste the time I have with my friends and family today.
Needing
- Hugs! Hugs are therapy for the soul and my soul is needing hugs right about now.
Tips, Tricks, Hints
- has nothing to do with blogging or school but with you, your friends, your family and your time...use it wisely!
Hopefully next month I will have more chipper news to share.