Another Thursday, another Thumbs up Thumbs down post. Read here for the back story of why I started this.
Sandy Hook Elementary will forever be in our hearts and on our minds as we walk into our own classrooms and see our kids. We will continue to do our jobs: teach, guide, share, love, and protect the children that have been entrusted to us 5 days a week. So, I would like to give all of you a great big

Thumbs up

for loving so unconditionally the children that you call "your kids".
Thumbs up

to Michelle at Teach123 for a must read post called Tips for Grief. This post is filled with great information to help those children in your life that might be grieving. Thank you Michelle!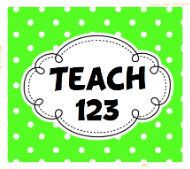 Thumbs up to Stephanie at 3rd Grade Thoughts for her post titled Experimenting with 7 Habits of Healthy Kids. She has included videos, a set of posters for each of the habits, and how she uses this in her classroom. If you haven't seen this post yet, you must.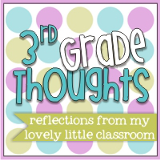 Thumbs up to
Kim from Finding Joy in 6th Grade for her post called Teaching Kindness. I just love all the posters she has for her students

reminding

them how to be kind and what they should do/practice that day. Thank you Ki

m for such a great idea!
Thumbs down

to all the hearts that were broken this past week.
Best,