Boy how time flies, whether you are having fun or not. 2013 is over and we are starting a brand new year. These past 2 weeks I have been catching up on all of the blogs I follow and it seems that most everyone had a great 2013. I myself did not, in total I lost 7 people that were close to me or close to a person that is close to me. 3 of my best friends lost a family member and I myself lost my mom. Along with this my school closed at the end of the school year, so all my teacher friends were displaced around the district. This was a very hard transition, being separated from your teaching family that you have worked with for so many years.
For all of these reasons, I am super happy that 2013 is over. I am looking forward to 2014 and making a new "normal" way of life.
So without further ado, this is what I am doing, thinking, needing, wanting, right now in 2014.
Listening - I got up at 5:30 this morning and everyone is still sleeping, even the doggies. My little dogs love to sleep and because we have a doggie door and don't have a set feeding time (food is always out for them) they can get up on their own schedule. --Oh the life of a loved little dog!
Loving - that 2013 is over, enough said already!
Thinking - how my life is going to be much different. How do you just stop calling your mom, sending her pictures, needing her help? Those are all things I am going to have to get used to not doing anymore.
Wanting and Needing are the same because it is time for me to have my own classroom, darn it! I am a hard working, great teacher that has kept on top of all the current changes and trends all while subbing, because that is how serious I am about teaching. It is my life, my love, my passion - professionally speaking and I want to do it before it is time for me to retire and sub again. Our district finally has no more pink slipped teachers so I am hoping there is a little more flexibility with any openings that may come up in the district. I think I have positioned myself in a good school with a little clout in the district so my fingers are crossed!
Tradition and/ or memory - mine this month is family. My family just got a bit smaller. We lost the organizer, planner, and creator of special days. Our family is going to have to figure out how to do this without my mom! I want to preserve and cherish and continue the family traditions that my mom took years to cultivate and create. It's going to be hard, most will be different, some will be the same but all will be with my family.
Come on over and join the fun!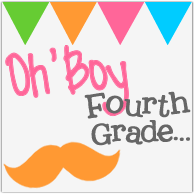 Here is to a better 2014!